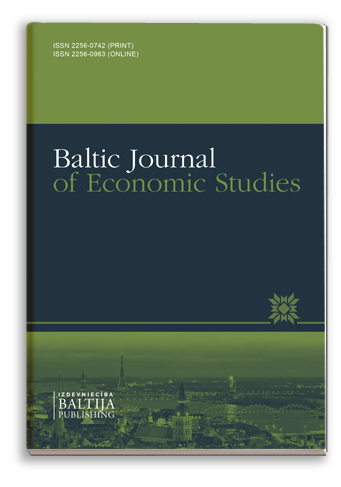 ISSN (Print): 2256-0742
ISSN (Online): 2256-0963
DOI: https://doi.org/10.30525/2256-0742
Publishing House of Polonia University "Educator" and ISMA University of Applied Sciences are the co-publishers of this periodical.
The "Baltic Journal of Economic Studies" is an international scientific journal in the field of economics, business management, national economy, structural and social policies, innovation perspectives and institutional capability. The scientific journal publishes original research and theoretical and practical articles on many issues of economic science. The main attention is paid to articles on the evaluation and analysis of the modern economy, the branch economy of local and foreign markets, the development of business strategies that further promote the direct development of the economy of Eastern Europe and Baltic states.
The journal is now published five times a year, and is seeking manuscripts for its upcoming issues. We welcome original research and industry experienced papers. Those who are interested to publish their research papers are requested to send their original research papers to us.